Timely, personalized treatment
Receive exceptional care and treatment for virtually any medical condition.
The caring comes first
Choose from our network of highly skilled doctors and providers.
Always here for you
Get care from extensive network of specialists and trauma centers 24/7.
Convenient and comprehensive
Providing comprehensive diagnostic and interventional services.
77 Years of Care
Founded in 1945, we are a valued and trusted community resource. It is an honor to care for you.
Welcome to Shasta Regional Medical Center
Shasta Regional Medical Center Nationally Recognized with an 'A' Leapfrog Hospital Safety Grade!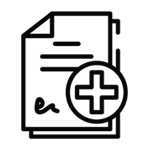 Awards and Accreditations
Shasta Reginald Medical Center announces The CardioMEMS™ System is now available for patients in Redding. The first and only FDAapproved heart failure monitoring device proven to significantly reduce hospital admissions and improve quality of life. The CardioMEMS™ uses a...
read more
Learn more about our upcoming events including support groups, classes, and hospital held events.
Third time to E.R. over a one year period.
Each time the check was quick and easy and I have never had to wait longer than 15 min before being seen.
Every time the nurse and doctor have been very good at listening and explaining what treatment was needed.
Blake Butler
Even with how strained this hospital is due to Covid-19 and not enough staff and room (at the time I was there) the care I received in the ER was great. It took longer than I liked, but that's understandable. The nurses and Dr were friendly, attentive, and answered any questions we had. I'm very thankful for the care I received. 🙏
Renee McKean
Kindness & compassion were shown by all regarding my care. Time spent in the lobby was extensive, during which the receptionist came out & apologized to all. Once I arrived in a room, care was offered quickly & compassionately. I hated having to be there but your employees made it so much better than it could've been. Although all care was outstanding, your lab tech is exceptional.
Christina Ward